47L Infinity Fibreglass Icebox
Time-Tested Tradition, Hand-made, Exceptional Insulation
$318.75 $375.00
Unavailable
---
Embrace the endless possibilities of nature with EvaKool's 47L Infinity Fibreglass Icebox. Crafted for camping lovers, fishing warriors, and outdoor thrill-seekers, this cooler is a proud extension of our 30-year journey in outdoor exploration. Whether you're venturing into uncharted territory or enjoying a serene lakeside retreat, this 47L icebox is your reliable partner in keeping adventures cool and refreshing. It's more than a cooler; it's a cherished emblem of your passion for the wild, and a steadfast companion in every thrilling escapade.
Packs a hefty 47L capacity, ready to keep ice up to 15 days* — ideal for all your mates' bevvies on those epic trips.
Crafted to combat the Aussie weather; a true Outback warrior.
Sports a high-gloss white fibreglass build; tough and stylish in one stroke.
Features premium fittings and breezy-to-operate latches; Aussie ingenuity at its best.
Sturdy handles that serve as reliable tie-down anchors; steady as she goes, across all landscapes.
Includes a detachable food tray for top-notch tucker organisation while you roam.
Elite insulation that guarantees your provisions stay chilled, no sweat.
Effortless cleaning with smooth interior surfaces; Sunday easy, every day.
Ensures your food and drink are always fresh-flavoured and odour-free; just the way it should be.
Comes with a handy drainage bung; because clean-up should never be a downer.
Light in weight but heavy on durability; this icebox is a no-rust, no-dent zone of quality.
Protective corner feet that offer stability, no matter the bumps along the path. *Ice retention times may vary based on icebox size, ice type and quantity, and external temperature.

*Dependent on the icebox's size, the quality and quantity of ice, and the ambient temperature.
Capacity

Dimensions

Warranty

Weight
Unmatched Longevity and Durability

Built to withstand Australian conditions, keeping ice for up to 15 days* and resisting dents, rust, and corrosion.

Thoughtful Design and Easy Maintenance

Vast size range, smooth hygienic walls, drainage bung, and protective corner feet, tailored for your adventures.

Convenience and Flexibility for Your Adventures

Easy-to-use latches, tie-down point handles, and optional removable food tray offer adaptable and practical storage.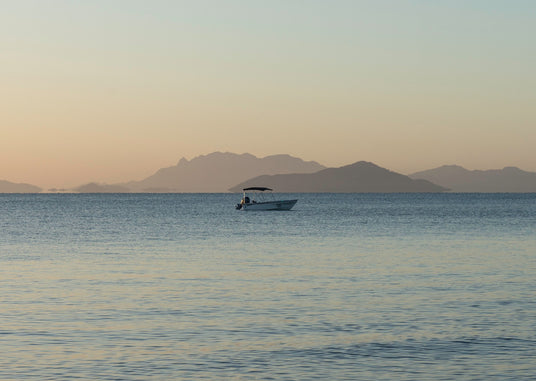 Preserving Nature's Bounty, One Adventure at a Time
Discover similar products
A table comparing the facets of 4 products

Facet

60L Infinity Fibreglass Icebox

View details

40L Infinity Fibreglass Icebox

View details

65L Infinity Fibreglass Icebox

View details

85L Infinity Fibreglass Icebox

View details

Price

Price

$403.75 $475.00

Unavailable

$289.00 $340.00

Unavailable

$403.75 $475.00

Unavailable

$488.75 $575.00

Unavailable

Capacity (Litres)

Capacity (Litres)

Dimensions (Incl. Handles)

Dimensions (Incl. Handles)

Weight

Weight

Compressor

Compressor

-

-

-

-

Voltage

Voltage

-

-

-

-

Temperature Range

Temperature Range

-

-

-

-

Power Consumption

Power Consumption

-

-

-

-
EvaKool Australia

250kg Load, 500kg Break, 1-Meter Length

$39.20 $49.01

Unavailable

In stock

EvaKool Australia

Australian Made, Compact & Lightweight, Reliable Technology

$666.75 $889.00

Unavailable

In stock

EvaKool Australia

Australian Made, Compact & Lightweight, Reliable Technology

$449.25 $599.00

Unavailable

In stock
Frequently Asked Questions: 47L Infinity Fibreglass Icebox